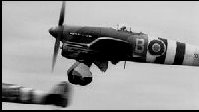 Film & Photographs of 198
FILM OF 198 SQUADRON RAF

It is rather surprising the amount of film of 198 Squadron RAF, and gun camera footage taken by its pilots, that exists in various archives both here in the UK and abroad.

On the right is shown six stills from what is possibly the longest sequence of film, at some ten minutes long, on the Squadron showing its aircraft and ground crews at Thorney Island on the 6th June 1944, (D DAY) This particular footage has often been used, in selected parts, by documentary film makers and some authors who have used stills from it to illustrate their books.

The film, which is held under copyright by the Imperial War Museum, (IWM) London, UK, is, in its "uncut raw state", silent but over the years copies of it have had various soundtracks added by those making use of it.

For those interested in obtaining film of 198 Squadron RAF, or gun camera footage taken by its pilots, a search of the IWM's on-line film archive listings will show just how much footage of the Squadron they hold. Should you decide to obtain copies from them they do offer a film transfer service to VHS cassette and DVD formats.

Providing you have "Windows Media Player" installed on your computer a short extract from the film can be seen by clicking on the link given below which shows the sequence from which the photograph on the bottom right was taken.
As will be seen this particular clip was used by a UK television company in 1994 with a later added soundtrack of Hawker Typhoons taking off.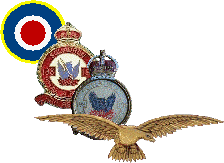 198
IWM
IWM
IWM